Protecting Your Privacy When Dating Online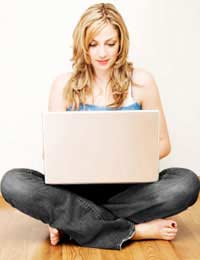 Online dating has become the new craze and can be a lot of fun, but you need to be aware that the anonymity of the internet can lead to problems. There are many con artists out there who will try to obtain your personal information and use it against you. Stepping back and being aware of who you give your details to makes the whole process safe, not scary.
Go through an Established Agency
The best way to protect your privacy while dating online is to choose an established agency. These companies have a lot of experience with the pitfalls of the internet and have set up ways to protect their customers. Firstly by going through an agency you know that any potential dates will also have had to register and therefore have given their own details. This is important as it is the anonymity of the internet that causes the most problems. Secondly any correspondence will happen through the agency pages so there is no need to give your regular contact details to anyone.
Check that an agency is legitimate by either going with one that is well known and you have seen on TV or even better, by recommendation of a friend.
Don't Give Out Your Real E-mail
If you decide not to go through an agency there are plenty of other ways to date online. These other methods will require a lot more responsibility on your side. On many of the sites where you just post an ad there is an option to have people reply through a link rather than to a specific email. If they offer this choice then always take it. This means you are at least able to filter out any crazy sounding people before you reply. It is also a good idea to set up an email specifically for dating. You can easily do this with Hotmail or any of the free email providers. Never give out your phone number as an initial option. Only ever give this out when you feel confident and comfortable with your potential date.
Don't Give Away too Much
What does your potential date really need to know about you at this early stage? Not very much. Never give out your address. They don't need to know it and it can lead to problems such as stalking or helping someone steal your identity or financial information. Try not to divulge much other personal information either. If someone seems to be asking too many questions and delving into your personal life then be wary. People that are adept at this though are often very clever and will try and gain information subtly, so just make sure you don't give it.
Networking Sites
Sites such as Facebook and Myspace have jumped onto the scene allowing people to share a lot of information very quickly and publicly. Everyone has seen the warnings about teenagers being careful who they tell what, but this applies to adults too. The best thing to do is set it up so only people you confirm as friends can see your information. Be picky – don't just allow anyone to share in your life.
Wait Before Sending a Photo
Obviously if you are going to date someone it is important you are attracted to them and you therefore need to see what they look like. Try and hold off exchanging pictures with people though and make sure they send theirs first. On its own a photo doesn't do much harm but if you have managed to let other information slip it can all contribute to an invasion of your privacy.
Just a few simple precautions can stop you being a victim of the web. Internet dating is a revolution, but with it comes rebels.
SAFER DATES IS FOR SALE.
This website is for sale [more info].
You might also like...