Considerations For Senior Dating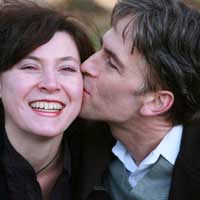 Dating new people can be nerve-wracking at any age but when you are more senior and have been out of the game for a while, it can be even more daunting. Everybody deserves a bit of happiness and there is absolutely no reason why you shouldn't go out and find yourself a new partner.
However, being single, you need to make sure that you stay safe and don't get taken advantage of.
Looking For Romance
If you have been in a long term relationship and are only just getting back into dating, it can seem like a whole new scene as a senior citizen. It may feel like the rules have changed and you are out of touch but everyone will be feeling the same.
Try to focus on meeting new people and having fun and just see what happens in the romance stakes. There are plenty of different ways of meeting other senior singles whether it is at a local social group, through friends or by using a dating agency.
Staying Single and Safe
Your first priority when you start dating again must be for your safety. Without a partner to travel places with you need to make sure that you are aware of how you will get home. If possible, go out with a friend so you both know where each other are and can travel home together.
Always make sure that you only agree to meet people in public places and get to know someone well before going to their home. Be clear how you are going to get home and book yourself a taxi in advance.
Dating On The Web
One of the major new developments on the dating scene is using the internet to meet people. There are many different sites that you can use it can be a great way to casually get to know people and learn about them before meeting up.
However, you need to be careful. Remember, people could be lying about who they are and can make up all sorts of untrue details. To be safe, you are best to go through and established dating agency who will regulate who can join and check people's details.
Don't Give Away Details
When you have been single and meet someone new it is very easy to get carried away. However, you need to get to know someone before giving away too many details about your own life. Unfortunately there are some scam artists out there who will be looking to take advantage of seniors. Don't give out your address or any bank details or particulars and if someone is too pushy about asking for them then take notice and be wary.
You can find a bit of romance at any age in life so senior dating is a great way to re-ignite your love life. Go out there, meet new people and have fun – just do it safely. Make sure that you only meet people in public places and know how you are going to get home. Also, make sure that you don't give away too many personal details and remember that on the web, people can pretend to be anyone they want to.
SAFER DATES IS FOR SALE.
This website is for sale [more info].
You might also like...