I Was Attacked on a Date Abroad: A Case Study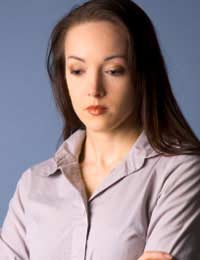 Louise, 20, had been looking forward to her holiday abroad for months. After a long season of university exams it was exactly what she needed but unfortunately it didn't quite turn out the way she dreamt it would.
"We had been planning our holiday abroad for months and couldn't stop talking about what a wonderful time we'd have. It was a chance to let loose after all our studying and have some fun in the sun. We were all single and would laugh about all the hot men we would meet while we were away and were excited about hooking up.
"When we got to the resort it was everything we thought it would be – full of lots of young people who just wanted to drink, dance and have a good time. We set each other challenges about the type of men we had to pull and made each other do embarrassing dares. We were having a great time."
Local Lads
"On the second to last day we met a group of local lads who were really flirty and kept buying us drinks and paying us lots of attention. There was one particular guy who really stood out to me and was very good looking. None of them spoke much English and our Spanish was rubbish so there wasn't a lot of great conversation involved! They seemed like nice guys though and as the evening went on I got the feeling that he liked me."
Later on, after a few more drinks and bit of kissing on the dance floor, the boy suggested that he and Louise went for a walk down to the beach.
"Its sounds naïve now, and if I had drunk a bit less I probably would have thought about it more carefully, but I really didn't see any problem with it. He seemed like a trustworthy guy and I really fancied him so was happy that he had asked me.
Attack On The Beach
"When we got to the beach we started kissing and cuddling but soon he was trying to push my skirt up and every time I stopped him he would get more persistent. Eventually he pinned me down and slapped me round the face. I thought he was going to rape me and shouted and kicked as much as I could. As he got on top of me I managed to bring my knee up into his groin.
"I ran away screaming and crying, I was so shocked and scared. All I wanted was my friends but I realised that I had no idea where they were. I had never felt so alone. Luckily another tourist helped me find my way back to our hotel and made sure I was safe. I feel so lucky that I managed to get away but also so stupid that I let myself get in that situation. From now on a fun girly holiday will be just that and we all make extra sure to look out for each other and stay together."
You might also like...