Staying Safe on a One Night Stand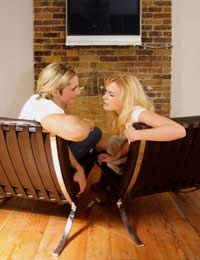 Have you had a one night stand? Plenty of people have. Whether it was on the spur of the moment against your better judgement or is a regular occurrence for you, it is far from uncommon.
In an era of sexual freedom and equality anything goes, but you still need to think about your safety. Even with sparks flying, taking a few moments to think about the following points to help keep you, as well as the passion, alive.
Your Place or Mine?
The safest way to have a one night stand is to take your date back to yours. This way you are in familiar territory, know what you are getting yourself into and have more control over the situation. The only downside is that they now know where you live but this is a risk you need to weigh up.
Know Where You Are
If you make the decision to go back to your date's place then make sure you know where you are going. Note down the address and memorise any notable landmarks. If you feel like you are heading into a bad area or are uncomfortable about where you are going, speak up or refuse to go. Texting your location to someone else as well is even better.
Tell Someone
If you do decide to go back to theirs, or live on your own, then make sure you tell someone of your plans. There is no need to go into intimate detail, just tell them who you are with and where you are going. This way you have the added security of someone else knowing if something unforeseen happens.
Trust Your Instinct
Your instinct is your unconscious mind sensing danger that your conscious mind hasn't had time to process. Sometimes things just don't feel right but you can't put your finger on why. Don't second guess yourself or try to convince yourself you are being silly. Listen to these niggling thoughts, they are your best defence against danger.
Safe Sex
Always carry condoms with you – and use them. There is nothing promiscuous about having a sensible approach to sex and if you are going to indulge in a one night stand you need to do it in the right way. It is likely you know next to nothing about your date's sexual history, so protect yourself from STDs. If your date refuses to use a condom don't back down or give in to desire, it's just not worth the risks. Stand your ground and if they still refuse then don't have sex with them – one night of passion is not worth it.
Have an Escape Plan
If you are at theirs, you need to know how you will get home if you want to. Have the address handy and make sure you have numbers of taxis in your phone. If they are staying at your place and you want them to leave, be firm but polite. If they refuse to go or become violent, lock yourself in a room and call a friend or the police for back up. Communicate your intentions to your date and it is likely they will eventually leave of their own accord.
There is no reason why a one night stand cannot be a fun, liberating experience but just remember you probably don't know much about your potential conquest. Keep your wits about you, trust your instinct and remember one night of great sex is not worth risking your safety for.
You might also like...