Safe Dating as a Young Person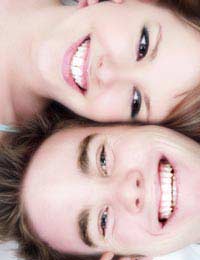 When you are a young person and just starting to date people it can be easy to get swept up in the excitement and intensity of the new experience. Enjoy it and have fun but also make sure that you stay safe. No amount of excitement is worth risking your safety for. If the person is worth dating then they will understand your concerns and won't push you into anything you don't feel comfortable with.
Pick a Safe Location
The first rule of safe dating is to pick a good location. This can be any number of public places or your own home, as long as other people are around. Don't let yourself get talked into going somewhere remote, going back to theirs or travelling in their car until you know them better.
Somebody might seem trustworthy but people can be very good at lying and trying to make you feel at ease. Wherever you are, you also need to know how you are going to get home. Arrange a pick up or make sure you have enough money for a taxi.
Tell Someone
Whatever your dating plans are, tell someone about them. Young people often don't want to reveal what they are doing to their parents so tell a responsible friend instead. Tell them where you are going, who with and what time you plan to be back.
Make arrangements to call or text them so they know you are home safely and who to contact if there is trouble. It is also a good idea to let your date know that your friend is aware that you are out with them so they don't feel they can get away with anything.
Safe Sex
One of the most exciting and scary areas of dating as a young person is experiencing sex for the first time. You should only do this when you feel 100% sure it is what you want with this particular person. Never feel pressured into doing anything you are not comfortable with as you will only regret it afterwards. If you are sure you want to have sex then you need to think about contraception. Plan this in advance to avoid and mistakes.
Watch Your Alcohol Intake
When you are young it can sometimes be difficult to know how much alcohol you can handle. You may decide to drink to make you feel a bit more confident but it impairs your judgement and could put you at risk. When you are on a date try to only have a few drinks and alternate them with water. It is not cool or sexy to be drunk, and definitely not safe.
Young people are most at risk of getting carried away and focusing on fun rather than safety. Of course you want to have a good time, but set yourself boundaries so you don't step too far. Pick a location where there will be lots of other people, tell someone where you are going and know how to get home. Also, don't drink to much so you have sound judgement and don't feel pressurised into doing anything you don't want to. Dating is fun, so enjoy it, but stay safe.
You might also like...