Safe Dating When You Have Children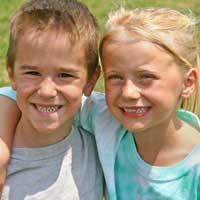 Dating can be a bit of a minefield whatever your circumstances are but as a parent you have to be even more aware of the potential pitfalls. You deserve some fun and companionship but you also have a responsibility to your children. Taking a few precautions and staying safe mean that dating for parents can be a positive experience.
Keep Your Kids Informed
Deciding to start dating again can be a difficult decision and one that your children may not be too happy about. You may think it is best to keep them in the dark about your plans but this can just lead to more resentment if they find out. Be honest with them about how you feel and why you need to do this, and reassure them that they will always be your first priority. If they genuinely have a bad feeling about a potential date then listen to their instincts.
Don't Give Away Too Much
Whenever you are dating someone new you need to be careful about giving away too much personal information. This is even more important when you have children. You don't want to lie about your loved ones but also resist showing pictures of them and telling your date where they go to school etc. If they are pushy about learning more than recognize it as a warning signal and don't pressurized into revealing more.
Hold Off Introductions
When you meet a great new date it can be tempting to want to show them off to everyone. However you need to resist introducing them to your children until you are sure that it has long term potential. Seeing you with a new partner is difficult for any child so only do it if the person will be around for a while. Your new love interest should understand the difficulties of dating for parents, and if they don't, perhaps you shouldn't have them in your life.
Stay Safe For Your Kids
Every time that you go out on a date, whether you have children or not, you need to think about your safety. Only agree to meet in a public place and make sure you tell someone where you are going and when you will be back. Know how you will get home, have a number for a taxi and make sure you have enough money to pay. Never agree to get in someone's car or go back to their place unless you have got to know them well. These rules should be stuck to all the time and especially when you have children as risking your safety effects much more than just your own life.
Safe dating for parents follow the same rules and safe dating for anyone else, except you have more people to consider in your decisions. Never out yourself or your children in danger by making rash decisions or trusting someone too easily. Be wary about giving away any personal information and hold off introducing dates to your children until you are certain they will stick around and be a good role model.
You might also like...