Trusting Your Instincts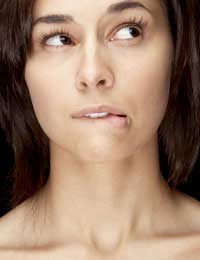 When you are dating, you want everything to work out so it can be easy to ignore your instincts when they tell you something isn't right. However, ignoring your gut feeling is never a good thing to do as it is your body's way of warning you about danger. However much you want you date to go well, it is never worth putting yourself in danger – so trust your instincts.
Go With Your Gut
Gut feelings are a good way to judge a situation. You may not have any concrete evidence to back up the way you are feeling but your body knows when something isn't right. This is a proved physiological process which sees your unconscious mind kicking into to protect you at the first signs of danger. It is nature's way of telling you to watch out and it is never sensible to argue with nature.
Hold Onto That Hunch
As the night goes on, or you get to know somebody better, you may try to rationalize your instinct and let go of those initial feelings. This is not a good idea. You had that gut reaction for a reason and you need to act on it to stay safe.
While you don't want to dampen a relationship before it has started, you also want to be wary about someone if you have a hunch that something about them isn't right. Don't tell yourself that you are just being stupid as it would be more stupid to ignore your hunch.
Don't Ignore The Signs
When you like a new date or are keen for the relationship to work out, you may try to ignore any signs of danger. Perhaps you decide that you know them well enough to take a secluded drive or feel comfortable giving them personal information. You don't want to become complacent and ignore signs that could keep you safe. Stay alert and don't let your head overrule your gut instinct.
Stay Safe
If you have a gut feeling that something isn't right then you need to make sure that you don't put yourself in a dangerous situation. Either leave your date or take precautions to stay safe. Make sure that you meet them in a public place and tell a friend about your plans. Also, be sure not to give away too much personal information and be clear about how you are going to get yourself home safely.
Sometimes it can be difficult to trust your instinct. Whether you don't want to ruin things, are afraid of being rude or just think you are being overcautious, that hunch can get pushed to the back of your mind. Gut feelings happen for a reason though and when you are dating it is important to take note of them to stay safe.
Your instinct is nature's way of alerting you signs of danger before your conscious brain has had a chance to process them. If something doesn't feel right, it probably isn't so make sure you don't put yourself in any dangerous situations.
You might also like...
A guy I had only been out with the once had tried to push me into sex when I wanted to wait a while by saying about his fantasies about things he enjoyed doing and how he would really enjoy f ing me and my instinct had told me something wasn't right so I had told him that I wanted to wait to have sex even though I have had it before and taking the pill but that's not the point and we had arranged a second date and the day before it he had come up with a load of lies as why it couldn't happen and I had been upset over this and when I calmed down I came to the realisation that he had no intention of a second date and had led me on as revenge all because he couldn't have his own way about sex which deceitful in my opinion so I decided to forget the second date and let him go as that's not a very good attitude to have when you don't get your own way and I wont bother with him again!Good riddance to bad rubbish!
jo080448
- 15-Oct-14 @ 10:55 PM