Dating as a Single Parent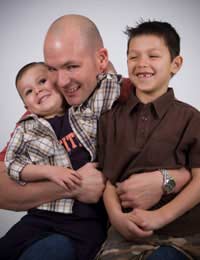 Dating can be complicated enough when you only have yourself to think about but it becomes even more of a minefield when you are a single parent. You are entitled to meet new people and find happiness but you also have to balance that out with the needs of your children. It is never going to be easy but it is possible and can. As long as you keep yourself and your children safe then get out there and start enjoying yourself.
Staying Safe
Whether you are single and fancy free or a single parent, your safety when dating is paramount. The same rules apply whatever you situation is and you should never put yourself in a compromising situation. Only meet people in public places and never give them too much information about yourself until you know them. If you decide to go off with them then make sure a friend or family member knows where you are going. Also, be sure you know how you will get home and have enough money to get there.
Keeping Your Children Safe
When you are a single parent you have to think about your children whatever the situation is. If you are starting to date again that's great but you want to protect your children while you are doing it. It is important to be honest about having children but never give out any information about them such as showing pictures or saying where they go to school. It is amazing how little information is needed for someone to use it against you and how easy it can slip out when someone is trying to catch you off guard.
Dealing With Introductions
Once you have known the person you are dating for a reasonable amount of time, you may decide it is time to introduce them to your children. The best place to do this is in a public place so you are not inviting them into your home. Explain to your children that they are meeting this person but that they should never go out with them without you. It is important to make them feel comfortable but also create necessary boundaries.
Coping With Resistance From Children
It is natural for children to be upset or angry about you dating new people. Perhaps they are hoping their parents will get back together or just don't want to lose your attention. Either way, it can be difficult and frustrating to deal with. Make sure that you are honest and open with them and continue to spend quality time with them so they don't feel left out. You are allowed to have your own life and be happy but never date new people at the expense of your children's happiness and wellbeing.
Whenever you are dating new people you should make sure that you are sensible and safe but it is crucial when you are a single parent. Enjoy your dates but make sure you don't share too much information about yourself and your children. When it becomes time to introduce them to your date you need to find the balance between making everyone feel comfortable and creating boundaries so you protect everyone involved.
You might also like...