Long Distance Love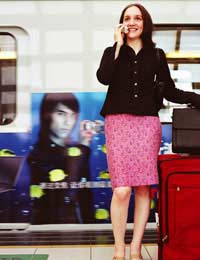 Long distance relationships require a lot of effort, and it can be very easy to forget about your own safety in your enthusiasm to communicate with, or visit, your significant other. Threats to safety can also pop up when you are bored and missing your partner, and if you give someone else your trust too quickly. To avoid being left with a broken heart, or worse, make your expectations from a long distance relationship known from the start and never allow yourself to be talked into something with which you do not feel comfortable.
Communicate Safely
While it may not seem like it, all of the means by which we communicate with others carry some inherent risks. Phones can be switched to speaker, messages can be kept for years, texts can be tracked and hacked, emails and instant messages can be cut and pasted and the list goes on. These may not seem like immediate threats to your safety, but once you send a communication to a long distance love it is out of your hands and you have no more control over what happens to it after that. To minimise the risk of embarrassment or other unseen consequences later, think twice before sending a communication that is hostile, risqué or potentially hurtful to either of you.
Travel Safely
Travelling is part and parcel of having a long distance relationship - one of you will always need to travel in order to see the other. Whether you're driving yourself to a partner's place or hopping a plane abroad, take steps to keep yourself safe. Leave a copy of your itinerary, passport and all contact information with friends at home, hold onto all of your own identity, travel and financial documents while you travel, and make sure that you keep a list of emergency contacts with you at all times. It may not seem like these are the most important (or romantic) preparations to be taking for your next big meet-up, but it's better to be safe than sorry.
Keep Busy
Other threats to your safety can pop up when you are bored and missing your absent partner. It can be tempting to drink to relax or to soothe your sadness, to log on and interact with others or even get back in bed and have a good cry. Don't let your emotions risk your physical or mental health. Take steps to lead a healthy, active life and try a few new hobbies for when you need a distraction. Remember, it's much more productive to clean your flat when you need something to do than it is to sit down with a tub of ice cream and six DVDs.
Be Trusting, But Smart
Long distance relationships are all about trust and it can be hard not to tell your partner everything when your phone conversations last for hours. When you are just getting to know this person, however, hold back information that could later present a risk to your safety. Do not give out contact information, online passwords, banking details or anything else that could be used to identify or locate yourself or your resources until you have known your long distance love for a little longer and trust that (s)he has only your best interests at heart.
Long distance love can be exhilarating and heart breaking at the same time, but don't let it become a threat to your safety or security. Communicate and travel safely, stay busy and productive and remain sparing with your trust until you are certain that your long distance love is worth it.
You might also like...