Checklist: 10 Essential Dating Safety Tips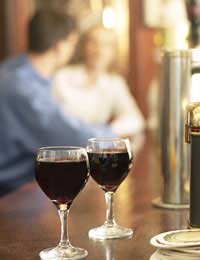 Dating is a great way to test the water with a new potential partner and have a bit of fun along the way. To make sure that you stay safe, follow our 10 top tips and don't let your night out turn into dating disaster.
1. Stay Public
Obviously at some point in your dating life you are going to want some privacy but when you first meet someone or don't know them very well yet then stick to a public meeting place. This allows you to get to know each other in safety.
2. Tell a Friend
Friends love to know all about your private life anyway so they will be happy to hear it! By telling a friend your plans you have a back up if anything should go wrong as someone else knows where you were going and with who.
3. Hold Back
It is tempting to tell your date your whole life history on the first date but try to hold back. People who are out to take advantage of you will remember the information that you tell them and use it against you so be careful about giving too much away.
4. Limit Your Drink
Everybody likes a drink or two to relax or calm those nerves but drinking too much can leave you vulnerable and impair your judgement. Know your limits, drink some water and try to keep your alcohol intake down.
5. Stay Aware
When you really like someone or are excited it is easy to get carried away and stop thinking about your safety. Relax and have fun but also stay aware of your surroundings and don't let your guard down too quickly
6. Watch Your Drink
Unfortunately date rape happens and although it is unlikely that your date is planning this, you don't want to take any unnecessary chances. Don't leave your drink unattended and if you are suspicious for any reason, don't drink it.
7. Don't be Afraid to Say No
Whether it is another drink, revealing a piece of information, or going back to theirs, never be pressured into doing anything that you don't want to. If they refuse to respect your decision then they are not worth the date anyway.
8. Have Safe Sex
If you do get as far as the bedroom with your date, don't let up on staying safe. Make sure you carry contraception with you and if at any point you don' feel comfortable then you don't need to go through with it.
9. Get Home Safely
Remember the end of the night at the beginning and make sure you know how you will get home. Have a taxi number in your phone and enough money to pay your fare home from wherever you may end up.
10. Trust Your InstinctIf something doesn't feel right it probably isn't so never ignore your gut feeling. There doesn't need to be a good reason to trust your instinct but it can often save you from a dodgy situation.
By taking these tips onboard and putting an emphasis on your safety, you can have an amazing date and be ready to look forward to the next one.
You might also like...