Checklist: Safe Sex When Dating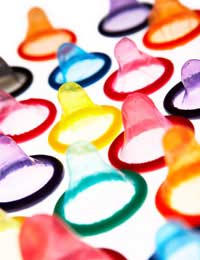 When you are dating there is going to come a time when you want to take the relationship to a sexual level. Whether it is on the first night or when you have got to know the person a little better, you still need to make sure you have safe sex. It is as an exciting time and it can be easy to get carried away but keep a few things in mind to make sure that the evening goes the way you want it to.
1. Know What You Want
When you head out on your date you are usually sober and much more level headed than you may be later in the night. Think about where you want this evening to go and make sure that you stick to it so that you do not end up upset about your actions in the morning.
2. Don't Drink too Much
A drink or two is a fun way to relax and unwind and can help you feel a bit more confident about your date. However, too much alcohol makes you much less likely to practice safe sex and could lead to you ending up in a situation that you would not normally put yourself in.
3. Carry Contraception
Carrying contraception does not mean that you are asking for it or are easy, it is the responsible thing to do. If you do decide that you want to have sex then it is always best to be prepared than get carried away. Using a condom will not only protect you from pregnancy but also from sexually transmitted diseases.
4 Do What You Feel Comfortable With
Sex is a very personal thing and what one person is happy with would not please another. If you are going to have sex on your date then never feel pressured into doing anything that you are not comfortable with.
5. Just Say No
However far into the evening you are, it is always your right to turn around and say no. Something may seem like a good idea to start with but at whatever point you decide against it, you can stop. It may not go down that well but if your date is worth it, they will respect your decision.
6. Pick a Place
Your place or mine? Wherever you decide to go to have sex make sure that you feel safe and happy with it. You may not want to let someone into your home but if you are going to theirs, know where you are and how you can get home.
Everyone has a different opinion about what is acceptable when it comes to sex and dating and it us up to you to make those decisions for yourself. Whatever you think about personal issues though, safe sex is something that should be non-negotiable. By following this simple checklist you can make sure that the sex is fun, consensual and safe, and not something that you will end up regretting in the morning.
You might also like...