Mixing Alcohol and Dating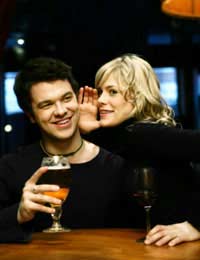 Most first dates will revolve around a bar or restaurant and proximity to alcohol is almost inevitable. While most of us will have a drink or two to relax and feel more confident, consuming too much can lower your defences and cloud your decision making skills.
Know Your Limits
Have a glass of wine or two, maybe even a cocktail. There is no need not to enjoy yourself but you also need to know yourself and your limits. We all have different tolerance levels when it comes to alcohol and knowing when you have hit yours is important. Try to pace yourself and stop a drink or two before you get to your point of no return.
Being Yourself
We all use alcohol to make ourselves feel more confident, attractive or appealing. And a little bit of courage doesn't do us any harm. However, at some point you need to feel comfortable with your date without the help of alcohol. To allow the relationship to progress your date needs to get to know and like the real, sober you. This may feel a bit scary but masking your true personality with alcohol doesn't do either of you any favours.
Making Clouded Decisions
Alcohol makes us feel more confident by lowering our inhibitions. By lowering our inhibitions though it can also lead us to make decisions that we would otherwise not make. Choices such as whether to have sex with a date or whether to use condoms can be easily swayed when you are not thinking like you normally would. In the same way you may decide there is no need to get a taxi home or get in an unlicensed minicab when you have been drinking.
Lowering Your Defences
Alcohol inhibits our ability to think clearly and handle situations with the same clarity that we would if sober. This can lead to all sorts of problems in the event of an emergency. If you find yourself in a dangerous or threatening situation then it is much more difficult to get away.
Date Rape
Date rape is an inexcusable crime and while it is never the victim's fault you can take steps to try and prevent it. Perpetrators intoxicate their prey by dropping drugs into their drinks. These drugs are colourless and tasteless and there is little way of knowing it is there. While the drug can be dropped into any drink you are more likely to notice its effects if you are not drinking alcohol. The drug makes victims feel unusually sleepy or drunk and attackers will usually try to convince them they have had too much to drink. If you are drinking soft drinks you will know this is not the case and be more able to protect yourself.
Violence and Force
Alcohol affects everyone differently and while it may make one person more confident or sociable, it can make another violent or confrontational. If you don't know your date well then it is impossible to tell how they will act when they have been drinking a lot. Keep your eye on them, only drink with them in a public place and if their behaviour is becoming worrying then remove yourself from the situation.
Have a drink and enjoy yourself but know limits and the affect that alcohol can have on you and your date's behaviour. If you feel your judgement becoming clouded then regain control and stop drinking.
You might also like...