Mixing Alcohol and Holidays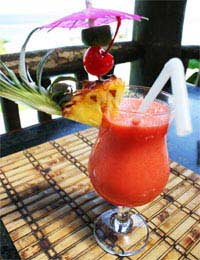 When you are away from the stresses and strains of everyday life and relaxing on holiday, it only seems right to have a cocktail or two. However, there are a number of factors that may make alcohol affect you more than you are used to. You need to make sure that you watch how much you are drinking and how is affecting you so that you can enjoy your holiday but still stay safe and in control.
Sun and Sangria
Being in the sun can leave you feeling tired, dehydrated and light headed. All these things will make alcohol affect you in a different way and often have a stronger effect than usual. Make sure that you drink a lot of water to stay hydrated and keep out of the sun at the hottest times. Consider taking a nap before you head out drinking and lay off the alcohol if you are sunburned or have had heatstroke.
Watch your Measures
In the UK measures of alcohol are strictly adhered to and each shot of spirits or measure of wine will always be the same strength and size. However, abroad, they are often a lot more liberal with their alcohol and do not have strict measures. Because of this, the strength of your drinks can vary wildly and will usually be much stronger than you are used to. Pay attention to how much you are drinking and alternate each drink with a glass of water.
Know your Way Home
Alcohol makes you feel much more confident and able to take on the world. However, remember that you are in a foreign country that you don't know very well. Be sure that you know where you are staying and how to get home. It is best to have it written down. Ideally, stay with your friends at all times and make sure that you have the money left at the end of the night to get a taxi back.
Stay Safe
A holiday resort may feel safe but you must not let your guard down. As you would at home, watch your drink to be sure that nobody spikes it. If you are going to have a holiday fling make sure that you practice safe sex and don't put yourself in a position to be taken advantage of. When you have been drinking a lot it can be easy to let your standards slip. Carry condoms with you and make sure that anyone you decide to sleep with agrees to use one.
A few drinks on holiday can help you relax and enjoy yourself. Remember, though, that alcohol can affect you differently in the sun and you may get drunk quicker. Also, measures are often larger abroad so you may be drinking more than you think you are. If you are going to have sex then do it safely and make sure you are not too drunk to know what you are doing. Stick with your friends and know how to get back to your hotel at the end of the night.
You might also like...