What to Wear on Date to Stay Safe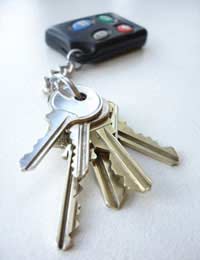 When you are going out on a date you obviously want to dress to impress. However, your clothing choices can play a distinct part in your safety and some things are worth much more than a killer pair of heels. When you are deciding what to wear when you are dating you need to find that outfit that makes you feel fantastic but also keeps you safe. Considering a few simple adjustments means you can strut around with the confidence that you look good and are also protecting yourself.
Clothing Choices
Wearing revealing clothing doesn't give anyone the right to take advantage of you but it can attract the wrong type of attention. It is perfectly possible to look attractive and sexy without having to flash too much flesh so think about what you wear. You don't want to give your date the wrong impression and let them think that they can take things further. If you want to wear a short skirt then go for a modest top and if you flash some cleavage then keep your legs covered. If someone is worth dating then they will be attracted to you as a person, not just what it is packaged in.
Footwear
Yes, a killer pair of heels can make your legs look fabulous and your confidence soar, but if you can't walk in them, are they really the best choice? If you do get yourself in a sticky situation then you want to be able to escape swiftly and impractical footwear won't let you do that. You don't have to go for a sensible pair of flats but just make sure that the shoes you choose don't put you in unnecessary danger.
Accessories
As any girl knows, accessories can make all the difference to any outfit and the same is true for staying safe when you are dating. Big bags can look very fashionable but can also weigh you down and make it more difficult to escape a threatening situation. They can also make you more prone to attack as people think they contain more valuables. Also, think about how you wear your scarves as they can be used to grab you from behind.
Attack Alarms
One accessory that can be a great asset to your clothing when you are dating is an attack alarm. There are all sorts available and many of them are very small and discreet. They just give you that extra level of confidence and security and can help ward of an attacker. You can attach them to your bag or coat or even find one that goes on your keyring.
Clothing is always a big consideration when you are going on a date. However, instead of just thinking about how it makes you look, think about whether it will keep you safe. Consider whether your choices will attract the wrong kind of attention and make sure that you can walk easily in your shoes. Pay attention to your accessories and also get hold of the best accessory on a date – an attack alarm.
You might also like...